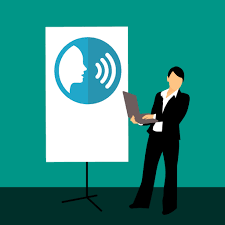 Permission Granted! Cure Your Invisibility... Step into the Spotlight and Share Your Message with the World. Communication technology is exploding and new media channels are coming on the scene to meet the growing demand of a world hungry for information and inspiration! This quantum shift has created an amazing opportunity for those who have a passionate message to share. Experts today can broadcast, publish, promote and publicize their content without restriction. The only obstacle is in the mindset of the individual.

What do you have to say?


Who do you want to be?


What are you destined to do?

FIND YOUR VOICE... 

This is for You if You Want to...

* Hone your speaking skills

* Develop a powerful message
* Become a recognized thought leader in your area of expertise
* Create your own TV or radio show and broadcast it to the world
* Make a lasting impact on the planet with your message
* Release mental and emotional blocks to living your life purpose
* Overcome fear of being the recognized expert in your field
* Unlock your charisma and become a magnetic voice attracting millions